Posted: November 21st, 2017
Throughout the week of November 13 to 17, members of Operating Engineers Local 501 staged demonstrations at nearly one-dozen Douglas Emmett buildings.
Local 501 members are protesting pending federal Unfair Labor Practice charges against Douglas Emmett involving, among other things, alleged intimidation of Engineers' rights to organize, as well as Douglas Emmett's role in undercutting working conditions and Area Standards for Engineers in Los Angeles.
The local press is starting to take note of this First Amendment activism. At Woodland Hills, the local San Fernando Valley Business Journal reported the story "Union Holds Protest in Warner Center." The paper noted that "Workers and supporters of the local operating engineers union made themselves heard Monday morning during a protest at the Warner Center in Woodland Hills."
See images of the demonstrations below:
Warner Center, Woodland Hills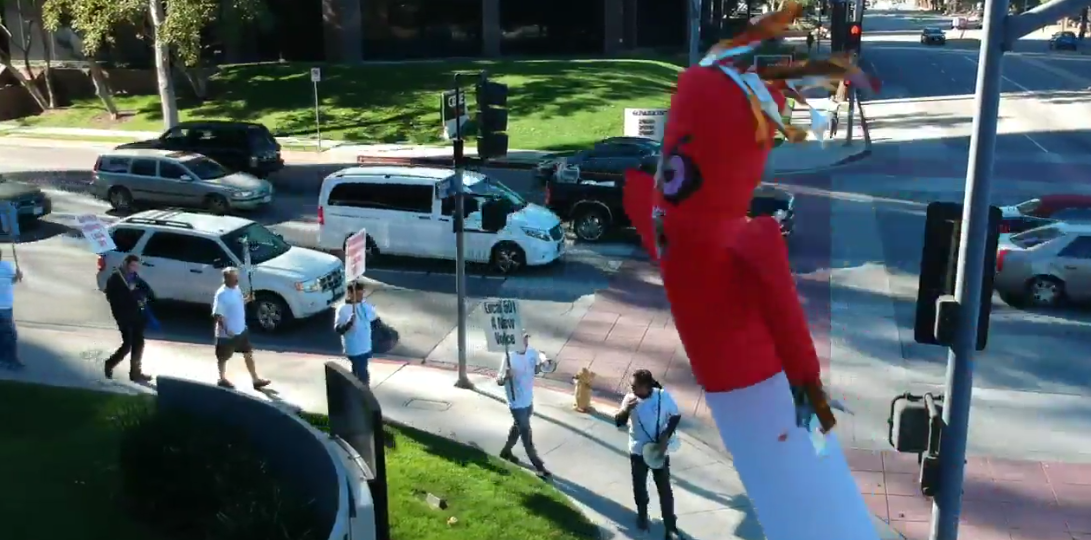 11766 Wilshire Blvd, Los Angeles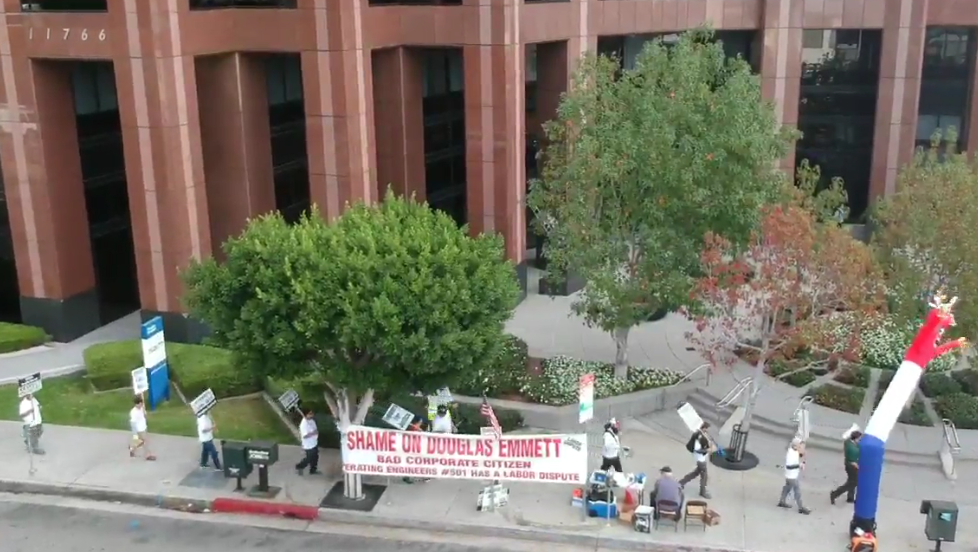 Trillium Towers, Woodland Hills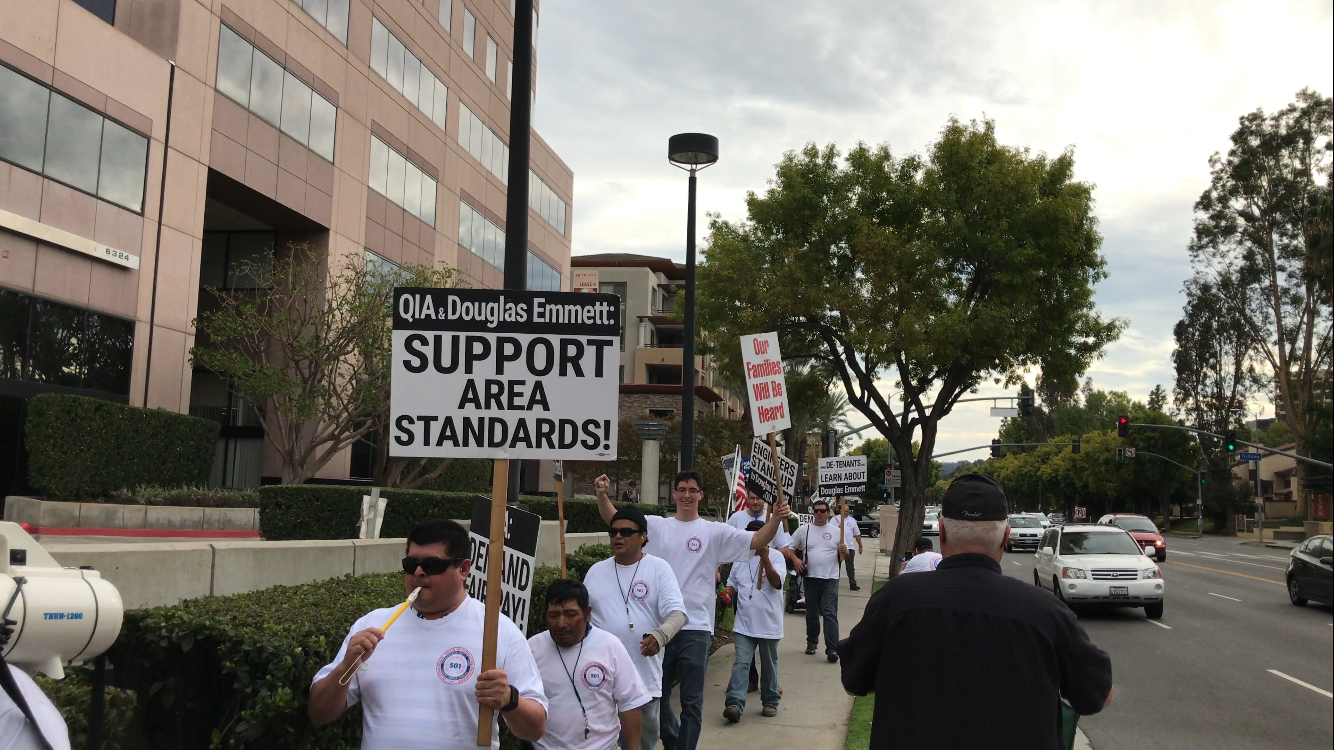 ---
We will upload videos from the rallies soon. Below is one from an action at 11766 Wilshire.
More actions are planned throughout Los Angeles. Where will the rally force show up next?