Posted: August 15th, 2017
DE-Tenants.org has been following the money behind Douglas Emmett Inc.'s recent $2 billion buying spree in the Los Angeles commercial real estate market—an acquisition boom backed by the sovereign wealth fund of Qatar (the Qatar Investment Authority, or "QIA").
This post is looking into a separate QIA deal (unrelated to Douglas Emmett), focusing on the Qatari investment into the Russian oil giant Rosneft. Our previous post on the Russia deal (see Part 1) traced the joint venture between the QIA and Swiss oil company Glencore (the two would jointly invest in Rosneft) to Southeast Asia. The J.V. partners had combined their equity into a 50-50 joint venture vehicle called QHG Shares Pte based in Singapore.
Singapore Records Shed Light on Russian and Italian Financing
Corporate documents from Singapore reveal that QHG Shares Pte (now called QHG Oil Ventures Pte) had paid-up capital of EUR10.2 billion, matching the purchase price for the 19.5% of Rosneft shares. Documents also show that QHG Shares reported four mortgages (referred to as "charges" in the Singaporean system). One was from Russian VTB Bank and the other three were from Banca Intesa Sanpaolo.
Recall that the pending Rosneft deal was publically announced on 7 December 2016. On 10 December, QHG Shares and Rosneft signed a sale and purchase agreement for the 19.5% of shares. Then on 12 December, Rosneft filed a press release with the London Stock Exchange to announce the successful conclusion of the deal's terms. That press release disclosed that the agreement to close the financing deal would be signed on 15 December. A deal was signed and finalized on 15 December— with state-owned VTB Bank (ПАО Банк ВТБ).
Per Singapore mortgage documents, VTB Bank initially issued a loan on 15 December 2016 to QHG Shares Pte for RUB 692 billion, the value of 19.5% of Rosneft shares, apparently minus associated fees (which comes to RUB 710.8 billion). QHG Shares offered the Rosneft stock as collateral.
VTB Bank Involvement
The involvement of VTB Bank was apparently a Russian state-orchestrated bridge loan to buy time for the Italian Banca Intesa Sanpaolo to arrange financing. The maneuver also allowed Putin to declare in December that the proceeds from the deal had already been paid into Russia's budget before annual finance reports were due at the end of the year. Glencore's press release had indicated as much when it disclosed that Russian banks would "provid[e] financing and credit support" (emphasis added). However, VTB Bank's involvement does not account for the EUR 2.2 billion missing from the capital stack and final purchase price to acquire the Rosneft shares.
VTB Bank submitted two documents in Singapore in connection with the deal: an Annexure (dated 15 December 2016) and a Termination Agreement (3 January 2017).
On 3 January 2017, VTB Bank's collateral shares pledge agreement was voided per the Termination Agreement. That same day Banca Intesa Sanpaolo entered as the new lender and as collateral holder of the 19.5% of shares.
Enter Banca Intesa Sanpaolo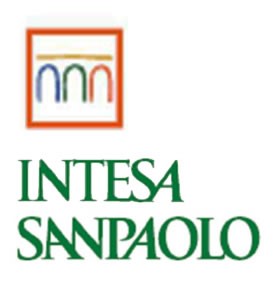 The presence of VTB providing this bridge loan to fund the transaction until Banca Intesa Sanpaolo could get its affairs in order—and receive regulatory approval from the Italian financial security committee —allowed Vladimir Putin to publically declare on 23 December 2016 that the transaction had been concluded and that the funds were already in state coffers—just in time to buoy annual 2016 state finance reports and cover up budget shortfalls.
In fact, the Rosneft deal may have earned Banca Intesa Sanpaolo particular scrutiny at home in Italy because, earlier that month in December 2016 U.S. regulators acted against Intesa Sanpaolo in a separate matter for violating anti-money laundering and bank secrecy laws, hitting the bank with a $235 million fine for repeatedly failing to stop suspicious transactions and "sweeping violations". New York's Department of Financial Services made Banca Intesa Sanpaolo to sign a Consent Order to compel regulatory compliance.
American authorities similarly scrutinized the Rosneft deal.
Get the primary corporate data! Click here to view and download our Al Thani and QIA Asset List, a detailed compendium of hundreds of companies from dozens of countries.
According to three separate charge documents (i.e. mortgages) submitted in Singapore and all signed by Glencore's Head of Risk Management, Lodewyk Van Rooyen, Banca Intesa Sanpaolo issued a EUR 5.2 billion loan to QHG Shares' parent company based in the United Kingdom. QHG Shares' parent and sole shareholder is a British firm called QHG Investment LLP based at 50 Berkeley Street, London, W1J 8HD, Glencore's British headquarters. In turn, QHG Investment is controlled by QHG Holding LLP. All three were identified in Singapore records as debtors responsible for repaying the EUR 5.2 billion loan.
---
---
Tagged: More On Qatar - About the QIA, More on Qatar - Offshore Assets, More on Qatar - Russia Investments